What college student discounts are available?
There are many benefits to being a college student. One of those is college student discounts! The only group of people who probably get more discounts than us are seniors!
This is great news for those of you who fit into both categories!

But, in actual reality, you can get some pretty good discounts for being in college. College student discounts come in a variety of different ways.
From auto insurance to student discount airfare tickets, the discounts are out there.
The secret is to know where to find them and how to use them! It may not be as hard as you think...
"I can get a discount on what?!"
It is common knowledge (at least I'd assume it's common) that you can get discounts on auto insurance for being a student. Some companies will give even better discounts for getting good grades (there's incentive to do well in school)!
But, discounts extend to many areas.
Restaurants, textbooks, regular books, computer software, cell phones, cars, public transportation, shopping stores, movie theaters, gyms, credit cards, amusement parks, museums, and airfare all fall under the category of college student discounts.
To give you an idea of how far this goes, even some fabric stores have college student discounts! Don't forget discount club warehouse stores, some of which will give you a collegiate membership.

"Where do I find these college student discounts you speak of?"
The simple answer is just about everywhere! As you can see from the list above, you can get student discounts on many different things.

The first place that I would look is around campus. Look for postings, fliers, and community bulletin boards, starting in the student union building.
It is usually a campus center and students frequent it often. So, what better place for businesses to advertise their discounts for college students?
The second place would be the bookstore. I am not saying that you are going to buy anything at the bookstore, but they may have coupon books that have been put together by businesses in the surrounding community who are trying to cater to local college students.
Speaking of being on campus, did you attend your new student orientation day? If you didn't, you missed out on some great college student discounts! There is usually a load of good information and free stuff!!!
If you are a new freshman, plan on going to your orientation! Companies will often set up booths trying to push their products with discounts to college students!
Plus, the university will usually give you a bag of free stuff and other coupons to local businesses. Double awesome!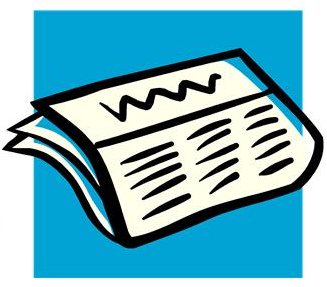 Yet another place to look is in the campus newspaper's classified ads section. You will find ads and other items from businesses and private sellers.
Plus, all the other ads in the paper are targeted to you, the college student!

Are there any places off campus for discounts?
The answer to the above question is a resounding YES! That is the next place to check is around the city in which the university resides.
Businesses in college towns would be nuts not to offer college students a discount since they make up a large segment of the population!
Look at your favorite restaurants, shopping centers, movie theaters, gyms (unless you use the school gym for free), amusement parks, electronics stores, discount club warehouses, and anywhere else you frequently shop.
One secret to remember with college student discounts around town is that if you don't A.S.K. you don't G.E.T.! All you need to do is ask if they offer a discount for college students!
If these avenues fail to bring you results, don't despair. More student discounts are just a click away online.
Simply go to your favorite search engine and search for "college student discounts in [city name]", except replace [city name] with your actual city (its sad I have to clarify that, but I do for some).

What other things can I get for a discounted price?
A couple of other items that you can get discounts for are auto insurance and college student discount airline tickets. This may take a little more searching, but they are out there.
Some insurance companies will give college students a discount. Some will give even more for good grades (they consider the students with better grades a lower risk). Check with local insurance agencies or check online for more details.
Always check the terms and conditions carefully when online!
I would mention student health insurance discounts too, but they're not as good or as frequent. Check out if your school has a health insurance plan for students or a recommended local independent agent.
If you want to get a college student airfare discount, then check online. There are entire websites dedicated to this kind of discount! They have great search tools to help you find what you are looking for.
Give a quick search online to find a number of good websites.
---


Oh man, I need to find my student ID!

Remember on your first or second day on campus getting your picture taken and a student ID card issued to you? That is your
golden ticket
to all of these college student discounts!
Hold onto that thing like its money, or it will cost you (in more ways than one)!
Most companies want proof that you are a current college student. There is no better way to prove it than to show your student ID. It shows your picture and your school's name right on the card. So, keep the card with you at all times.
Also, make sure that you take care of the card. I recommend finding a spot in your wallet or purse that won't allow it to get scratched or rubbed against.
This happened to my first ID card. It got so messed up I had to get a new one. It cost $20 for a new one. OUCH!

On the way to more savings!
Well, I hope that you see what kinds of discounts are out there for college students.

You just need to A.S.K. to G.E.T. them! Sometimes you don't even need to ask because they are a posted discount.
I would highly recommend that if you are looking for college student insurance discounts that you seek the help of a professional independent insurance agent.
Ask them lots of questions and make sure you know what you are getting before you buy anything.
Take care of your student ID card. It is your pass to discounts. If you keep it in good condition and have it on you, then you should have no problems. If you don't, then don't count on getting any discounts.
Some authors have written books on this subject. You can probably find these at a local library or even at the school library by searching in the online catalog for "student discounts" or "student finances".
Now, all that's left is to go get those college student discounts!

You've got the information about college student discounts. Want more information on college student finances?

Return to College-student-answers.com