What College Courses Should I Take?

Before you can actually go to school, you need to register for college courses. For me, this is a process that sometimes takes several months, long before the semester starts!
You need to get the right classes at the right time and right day. Getting the necessary classes when you need them will take planning and direction.
Registration Questions You Need to Answer

When you register you need to determine a few things:

- What classes do I need to take?

- When do I need to take those classes?

- Which professors should I get?
Knowing the answer to each of these questions is half the battle.

What College Courses Do I Need to Take?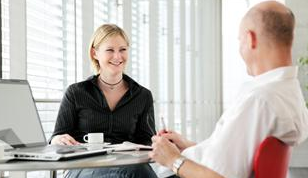 Talking to a counselor in the department that you are majoring in is not only a good idea, but can make this process very simple! A counselor can give you a suggested sequence of taking classes (the right classes at the right time).
When I did this, I was given a paper with each class that I needed to take and which semester I should take it in my four year sequence.
When Do I Need to Take Those Classes?

To make sure that you get the right course you need, have the course record number (CRN) when you go to register. This is a number that the school assigns to each specific course, its time, day, and professor.
This is extremely important to get right! Whenever registering for college courses, a must have resource is the course catalog. You can usually buy one on campus (typically at the book store). Someone at the registrar's office should be able to tell you exactly where you can buy one.
The library might have a copy, but you will want to call before going to make sure it is the most recent version of the catalog.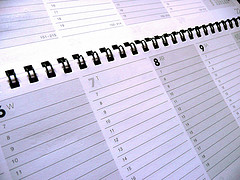 Sometimes you can find a digital copy online. My school's online catalog is logically divided and easy to use, but reading in digital format can be difficult to read and straining on the eyes.
But, using the online catalog would mean you wouldn't have to buy it. However, you cannot write in it or circle what you want to remember!
Even if the library has one, or if there is one on your school's website, I would highly recommend you purchase a course catalog in your freshman year! You will want it for future reference, and having a hard copy is really helpful.

Which Professors Should I Get?

A fantastic resource that I have found in choosing a professor is www.ratemyprofessors.com. They have reviews from students attending universities from all over the country about professors at those universities.
Another great resource is to talk to other students within your major. If you do this, make sure that you judge what they tell you based upon your own experience and learning style.
If someone just complains and complains about a professor, don't give it too much credence. But, if more students have the same complaints about the same professor, then it would probably be wise to listen! Depending on your situation, you can register for college courses online or at your registrar's office.
How Do I Register for Classes?

If you register online, you will usually be asked to sign a tuition promissory note. This note means that you promise to pay tuition for classes for which register.
Here is an example of what your promissory note might look like:

All that this means is that you still have to pay for classes you don't attend, unless your drop them in the refund period (which is only 100% refund for the first week of class).
If you go to the registrar's office, you will probably have to pay some tuition a head of time. Be sure to bring a photo I.D. with you whenever you go on campus. To save yourself time and a big headache, have your classes picked out ahead of time.
Speaking from experience, the person helping you register will be most grateful!
Whether you decide to register for college courses online or in person at the registrar's office, make sure that you prepare well.
Taking the time to get the right classes at the right times is well worth the effort.
Luck favors the prepared!
Don't Wait Until The Last Minute

You don't need to add stress to your school semester, or your life, from poor decision making when it comes to which classes to take.
If you prepare well, you can get the right college courses, with helpful professors, and at the right time so that your schedule will make your college life more enjoyable.
Doing this every semester will save you money and time towards your ultimate goal- a degree!
Now, you need to buy textbooks!
So, What College Courses Are You Taking? Which Are Your Favorites? Which Do You Hate? Share Below and Share Which College You're At!

comments powered by
More Excellent College Student Content

Thinking about taking a class online? Are Online College Courses Right for You?

You have to Get into College First Before You Can Register. Find Out How!

4 College Registration Issues and How to Overcome Them

Thinking about Independent Study? Learn more here!

Go Back to the college-student-answers.com
Photo Attribution: photosteve101